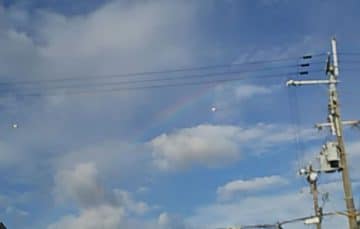 About 3 weeks ago, I saw a rainbow after such a long time – I can't remember the last time. Little happiness over the sky!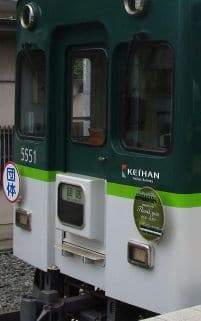 Then last Sunday I saw a (supposed to be) rare train – we see less series 5000 these days + it's the first time to see "reserved" cars for Keihan. Seems big happiness to train lovers around there (it was peaceful, by the way, unlike those news about tori-tetsu fights). It's nice to see people with peaceful hobbies – doesn't have to be sociable or beneficial hobby, just enjoyable hobby.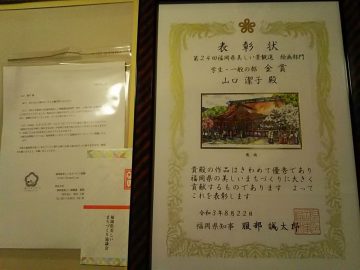 I decided not to go to Fukuoka awards ceremony (sob, sob…) but they sent me the certificate of Gold prize for drawing Dazaifu-Tenmangu Tobiume (plum tree). The plum emblem of the Fukuoka prefecture on top made me smile. Hope to visit there again soon!